The Tranquilo Traveler
The Tranquilo Traveler is a celebration of voluntourism, slow travel, and other interesting ways to see the world. Travel writer and award- winning Moon Handbooks author Joshua Berman created The Tranquilo Travel as a resource for world trippers and international volunteers, a window to the author's travels in Nicaragua, Belize, and beyond, and an update of his books and articles.
Denver Premiere of Mayan Renaissance Film Tuesday, Aug. 21, 2012
By Joshua | August 20th, 2012 |
No Comments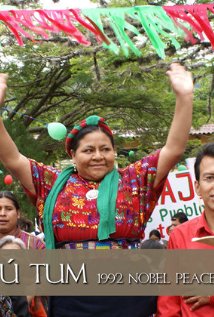 On Tuesday, August 21, the Denver Film Society will feature Mayan Renaissance, a 68-minute, feature length documentary shot in Guatemala, "which documents the glory of the ancient Maya civilization, the Spanish conquest in 1519, five hundred years of oppression, and the courageous fight of the Maya to reclaim their voice and determine their own future, in Guatemala and throughout Central America."The Denver premiere of Mayan Renaissance is at the Denver FilmCenter, and this screening is part of a Women + Film series. Director Dawn Engle will be on hand for a post-film Q&A and reception.
Mayan Renaissance tells the long history of the Maya, and features several modern Maya voices, including 1992 Nobel Peace Laureate and Maya leader Rigoberta Menchu Tum. The film was produced in coordination with PeaceJam Foundation, an international education foundation based in Colorado which works with students and Nobel Peace Laureates around the globe.
This Denver screening should be extra sweet, after Mayan Renaissance was awarded "Best Colorado Filmmaker Documentary Award" at The Film Festival of Colorado last July. For tickets and info check the Denver Film Society site.
If you found "
Denver Premiere of Mayan Renaissance Film Tuesday, Aug. 21, 2012
" useful or interesting, please share it with others by bookmarking it at any of the following sites:
Leave a Reply
If you have not commented here before, please take a moment to peruse our
Commenting Guidelines.
Pages
BY JOSHUA BERMAN
Categories
Travel links
My Links
Monthly Archives